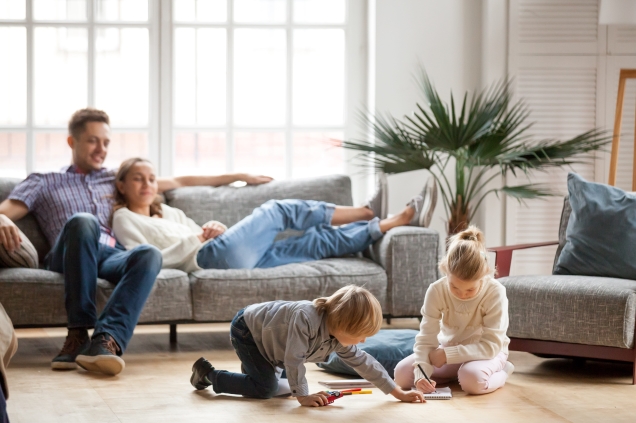 Customer Testimonials
Henry O.
Google Review - ⭐️⭐️⭐️⭐️⭐️

I would give Hope at Flooring by Designs 10 ⭐️'s if I could. She delivered from beginning to end. She helped me save a lot of money and also, pick out the perfect flooring for my home renovation project. I recommend her to anyone who wants that old school, hometown feel from a small business owner. .
Patti B.
Google Review - ⭐️⭐️⭐️⭐️⭐️

We can't say enough about how good our experience with Flooring by Design was.
The owner, Hope, was fantastic ! She helped us make color choices as well as watching out for us when it came total cost.
Francisco and Son did an excellent job installing our new carpet. The were very polite as well as knowledgeable. They cleaned up afterwards and left everything looking brand new !
Thanks, Hope, for a wonderful experience !
Nadia T.
Google Review - ⭐️⭐️⭐️⭐️⭐️

Hope was extremely helpful and patient in helping me pick the right carpet color for my property before i listted it for sale. She went above and beyond my expectations and she's very friendly and extremely helpful with all of my needs ! She is also very knowledgeable about her products and has an outstanding customer service skills. I would highly recommend her to my friends and family, and will definitely use her services again for my next house project. She also helped me with a payment plan which others would not have done so. Overall, I really enjoyed working with her! She is awesome!
Irina D.
Google Review - ⭐️⭐️⭐️⭐️⭐️

Wow, what a great shopping experience! The shop is small but Hope has an unbelievably large selection with many unusual designs I hadn't seen in the big stores. She helped me pick out the flooring that worked best with my new cabinets and countertop, knows her products inside and out, and she told me to come back when we were closer to the remodel. The price was terrific, the order arrived quickly and she clearly communicated where to pick it up. Couldn't have been a better experience.
Gary S.
Google Review - ⭐️⭐️⭐️⭐️⭐️

So much creativity and design. This is the place to go. Five Star ⭐🌟⭐🌟⭐